The Fleet/Logistics building is underway. The pavement was laid down on May 8, 2018 and contractors are working on a lot of different finish work inside the building. The concrete floors in the office area have been polished and they will be polishing the Logistics storage area, as well as etching the shop area floor for epoxy the week of June 11, 2018.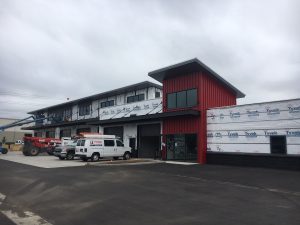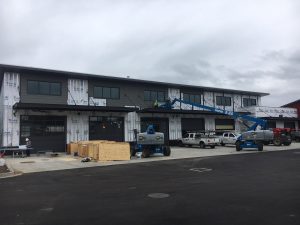 Most of the siding is finally on site, and the contractor is working diligently to get all of the shop siding installed. Once the siding is installed, contractors will be able to move forward with the office side of the building, when supplies and materials arrive.  
The building has power and a water connection; however, the water will not be turned on until a couple more items are installed and tested first. The plumber and electrician are doing a lot of finish work in the shop area, and it is beginning to look like a very usable building!