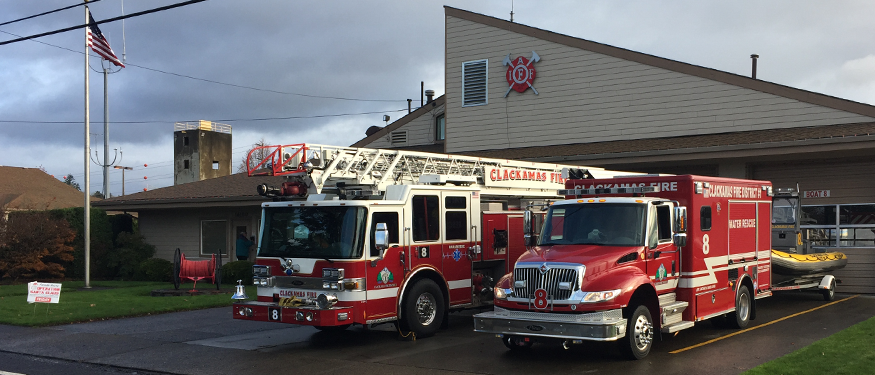 Station 8: Clackamas
Location
16100 SE 130th Avenue
Clackamas, OR 97015

 Map This Location
Contact Information
Emergency: 911
Non-Emergency Dispatch:
503-655-8211
General and Business Inquiries:
Monday – Friday, 8:00am – 4:00pm
503-742-2600
Station Information
Built in 1985, Station 8 protects the Clackamas and Carver neighborhoods, the Clackamas industrial and Rock Creek areas, and the Highway 212 corridor.
The station staffs Paramedic Truck 8 with twelve career personnel that work three separate 24 hour shifts. Each shift has a company officer (a lieutenant or captain), an apparatus operator and two firefighters.
The station is also the home of the regional Water Rescue Team and staffs Water Rescue 8 with Boat 8 and Boat 28. Click here to learn more about the Water Rescue Program.
Station 8 is part of East Battalion.
Apparatus
Truck 8
Water Rescue 8
Boat 8
Boat 28