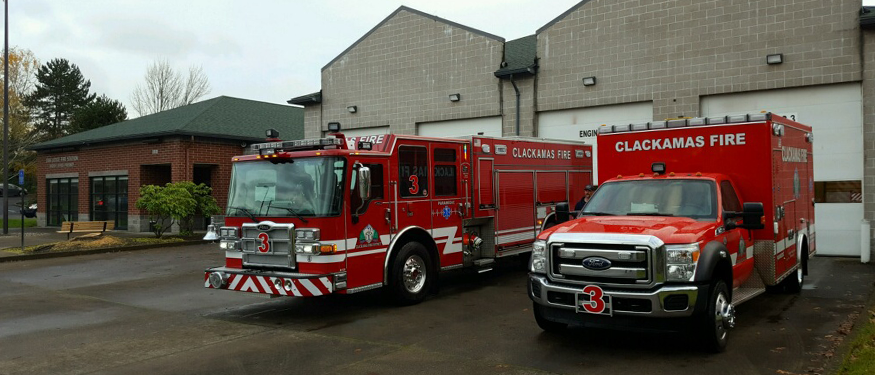 Station 3: Oak Grove

Location
2930 SE Oak Grove Blvd
Milwaukie, OR 97267

 Map This Location
Contact Information
Emergency: 911
Non-Emergency Dispatch:
503-655-8211
General and Business Inquiries:
Monday – Friday, 8:00am – 4:00pm
503-742-2600
Station Information
Originally built 1940, Station 3 was rebuilt in 1997 to seismic standards and protects the Jennings Lodge, Oak Grove, Oatfield Ridge, and Aldercrest neighborhoods.
The station houses Paramedic Engine 303 and Medic 303 (a transport ambulance) and is staffed with fifteen career personnel that work three separate 24 hour shifts. Each shift has one company officer (lieutenant or a captain), an apparatus operator, and three firefighters.
Station 3 is part of North Battalion.
Apparatus
Engine 303
Medic 303
Reserve Engine 323
Reserve Medic 323
Fire Investigation Unit
Prevention/Education  Trailer