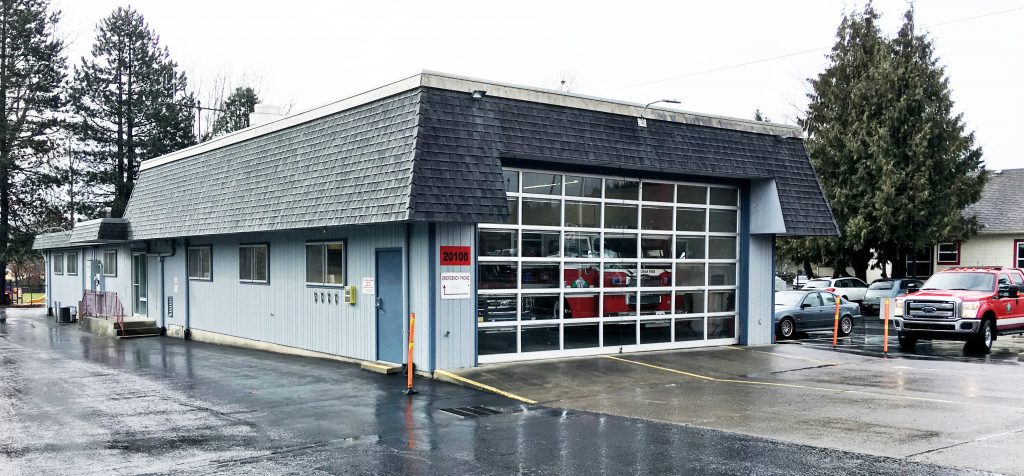 Due to an electrical fire in April 2017, Station 19 was closed and firefighters were relocated.
After necessary repairs, firefighters will move back in and Station 19 will re-open mid-January 2018.
Emergency service to the Damascus area is not affected.
Updates will be posted here when available.
Station 19: Damascus
Location
20100 SE Hwy. 212
Damascus, OR 97089

 Map This Location
Contact Information
Emergency: 911
Non-Emergency Dispatch:
503-655-8211
General and Business Inquiries:
Monday – Friday, 8:00am – 4:00pm
503-742-2600
Station Information
Station 19 serves the community of Damascus as well as the Foster Road and Hwy 212 areas. Originally part of Boring Fire District #59, the station was staffed by a combination or career and volunteer firefighters. In February 2017, Boring Fire was annexed by Clackamas Fire District #1, allowing staffing to increase to a full-time career crew.
The station staffs Paramedic Engine 319 with nine career personnel that work three separate 24 hour shifts. Each shift has a company officer (lieutenant or captain), an apparatus operator and a firefighter.
The station also houses a brush rig that sees increased use during the summer months.
Station 19 is part of East Battalion.
Apparatus
Engine 319
Brush 319