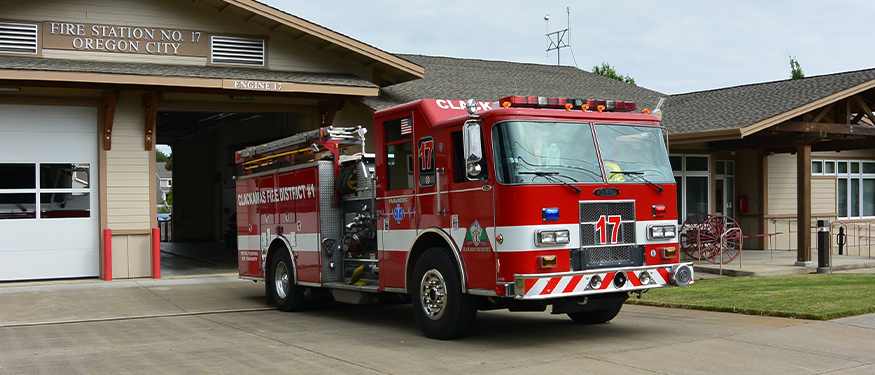 Station 17: South End
Location
19001 South End Road
Oregon City, OR 97045

 Map This Location
Contact Information
Emergency: 911
Non-Emergency Dispatch:
503-655-8211
General and Business Inquiries:
Monday – Friday, 8:00am – 4:00pm
503-742-2600
Station Information
Station 17 was built in 2004 by the Oregon City Fire Department. After Oregon City Fire Department was annexed by Clackamas Fire District #1, the station opened full-time as Station 17 on July 1, 2008. It serves the South End, Tower Vista, and Hazel Grove neighborhoods of Oregon City.
The station staffs Paramedic Engine 17 with nine career personnel that work three separate 24 hour shifts. Each shift has a company officer (lieutenant or captain), an apparatus operator and a firefighter.
Station 17 is part of South Battalion.
Apparatus
Engine 17