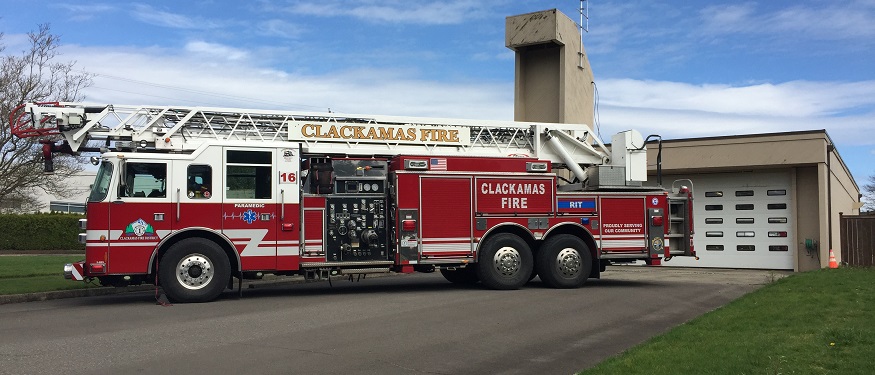 Station 16: Hilltop
Location
19340 Molalla Ave
Oregon City, OR 97045

 Map This Location
Contact Information
Emergency: 911
Non-Emergency Dispatch:
503-655-8211
General and Business Inquiries:
Monday – Friday, 8:00am – 4:00pm
503-742-2600
Station Information
Station 16 serves the Oregon City Hilltop, College, Hillendale, Gaffney, South End, and Caufield neighborhoods, as well as Highway 213.
The original structure was built in 1972, but then closed in 2016 due to mold. A new Station 16 is currently being planned and is scheduled for completion by Summer 2018 (click here the latest Station 16 rebuild updates). In the meantime, the station crews live and work in a manufactured home in the parking lot behind the original structure.
The station is home to Paramedic Truck 316 staffed by twelve career personnel that work three separate 24 hour shifts. Each shift has a company officer (a lieutenant or captain), an apparatus operator, and two firefighters.
Station 16 is part of South Battalion.
Apparatus
Truck 316