NEWS RELEASE: Clackamas Fire Moves into a Total Burn Ban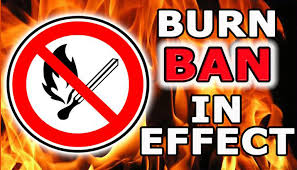 Clackamas Fire District #1 fire officials in coordination with the Oregon Department of Forestry have issued a total outdoor burn ban for all areas within the Fire District and moved the fire danger level to EXTREME, beginning Wednesday, July 25, 2018 at 12:00 p.m.
The burn ban was issued due to high temperatures, extremely dry conditions, and lack of any recent rainfall. "The Fire District will likely stay in a total burn ban until the end of fire season and conditions change," said Deputy Chief Doug Whiteley.
The ban includes no outdoor fires of any kind, such as recreational campfires, fire pits, yard debris, and agricultural burning.
Residents living in rural areas are encouraged to takes steps to protect their homes and structures by maintaining defensible space from any vegetation. Additionally, they should ensure adequate access on their property for firefighting equipment.
Unlawful outdoor fires during a declared fire district-wide burn ban are deemed a hazard to public safety and could result in a Fire District response, fire extinguishment, and invoicing of cost recovery fees for Fire District actions taken. Smokers should ensure cigarettes are completely extinguished and thrown away in proper receptacles.